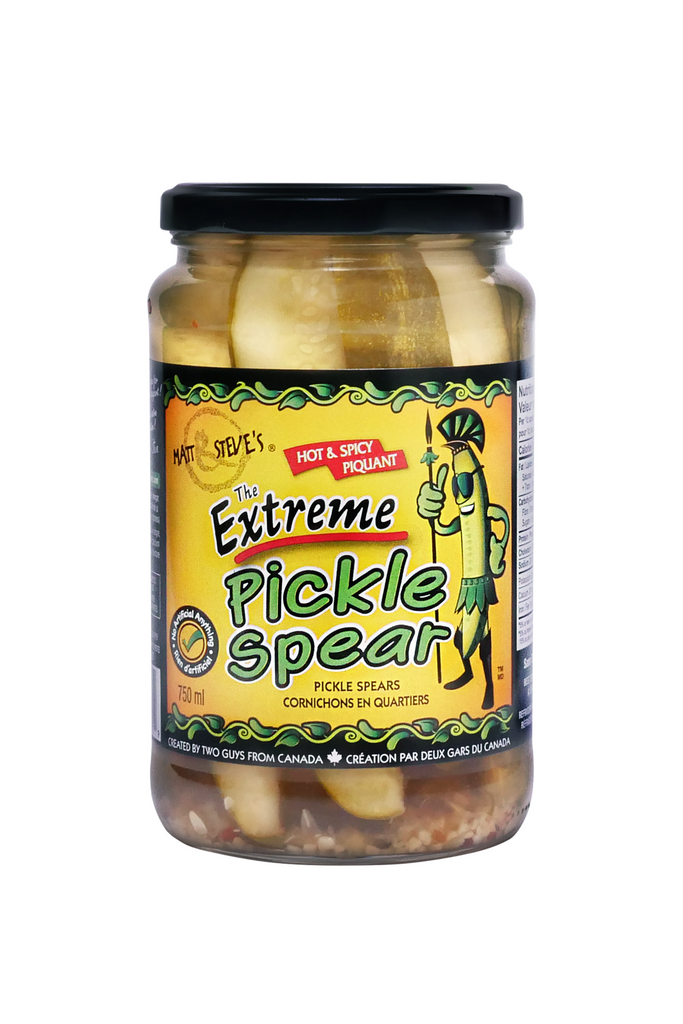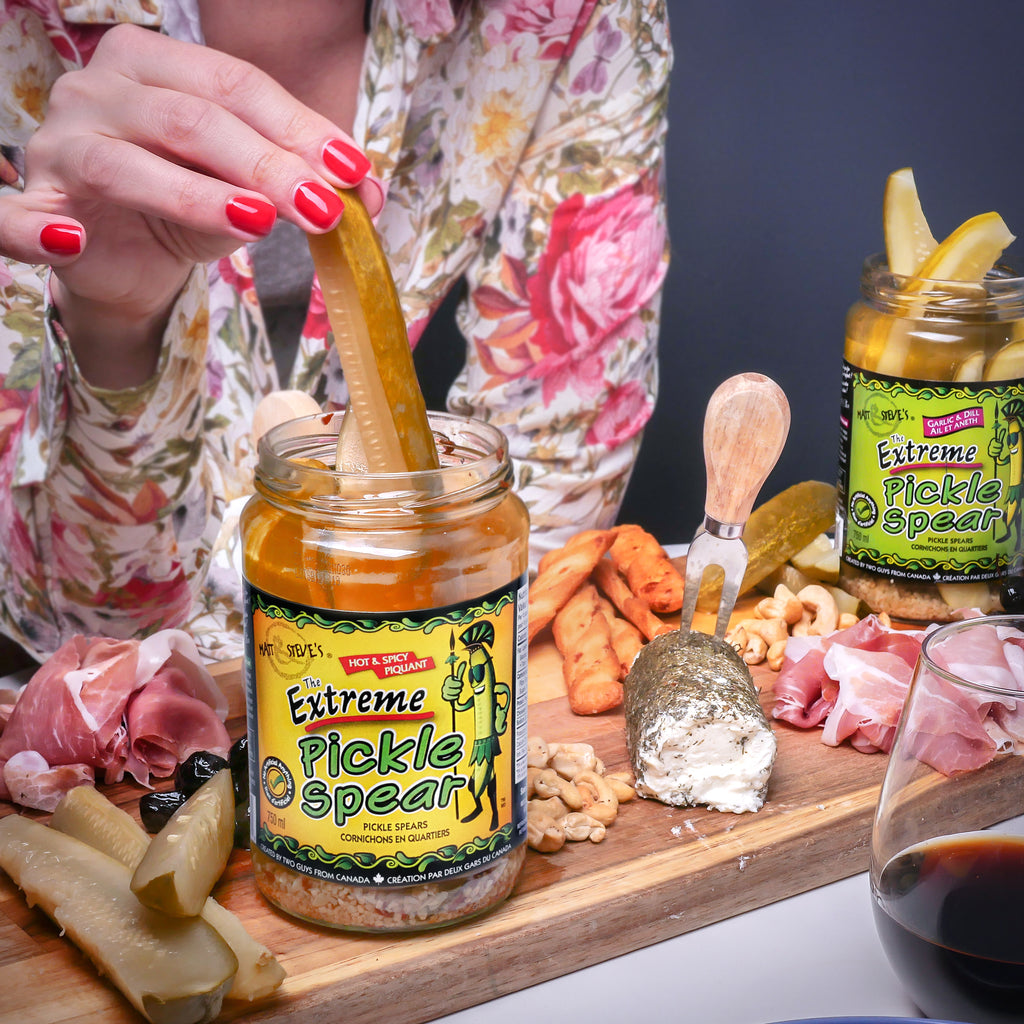 $18.00
$0.00
The Extreme Pickle Spear - Hot & Spicy Pickle [750 ML] (3 pack)
NEW!!!  Our new pickled Spears are now available with that same big crunch and bold flavour that all Matt and Steve's products offer.  Made in Canada, great for snacking right out of the jar or using as a side to your favourite dish!  Guaranteed to light up your senses.  
Available in a 3 Pack, 6 Pack or 9 Pack.
INGREDIENTS: Cucumbers, water, vinegar, salt, garlic, spices, calcium chloride (a natural mineral that enhances cripness) 
Best of the Best
You have no idea what your missing out on!!!!
Lovin to the extreme
Saw these on the shelf at Superstore , hot & spicy thought I'd give em a try!
🥵😍😍
Thanks guys 👍
Mmmm! Delicious!
These pickles remind me of the dill pickles my Mom made for years while I was growing up just with the added hot spice. Mmmm! PS I'am of Polish heritage
Hot and Spicy
Exactly what I wanted! Has been looking in Costco for these everywhere and finally decided to go straight to the source. Thanks guys!!! My Cesar's are delicious 😋
THE BEST
I am obsessed with the Spicey pickles. Can't get enough of them!!!