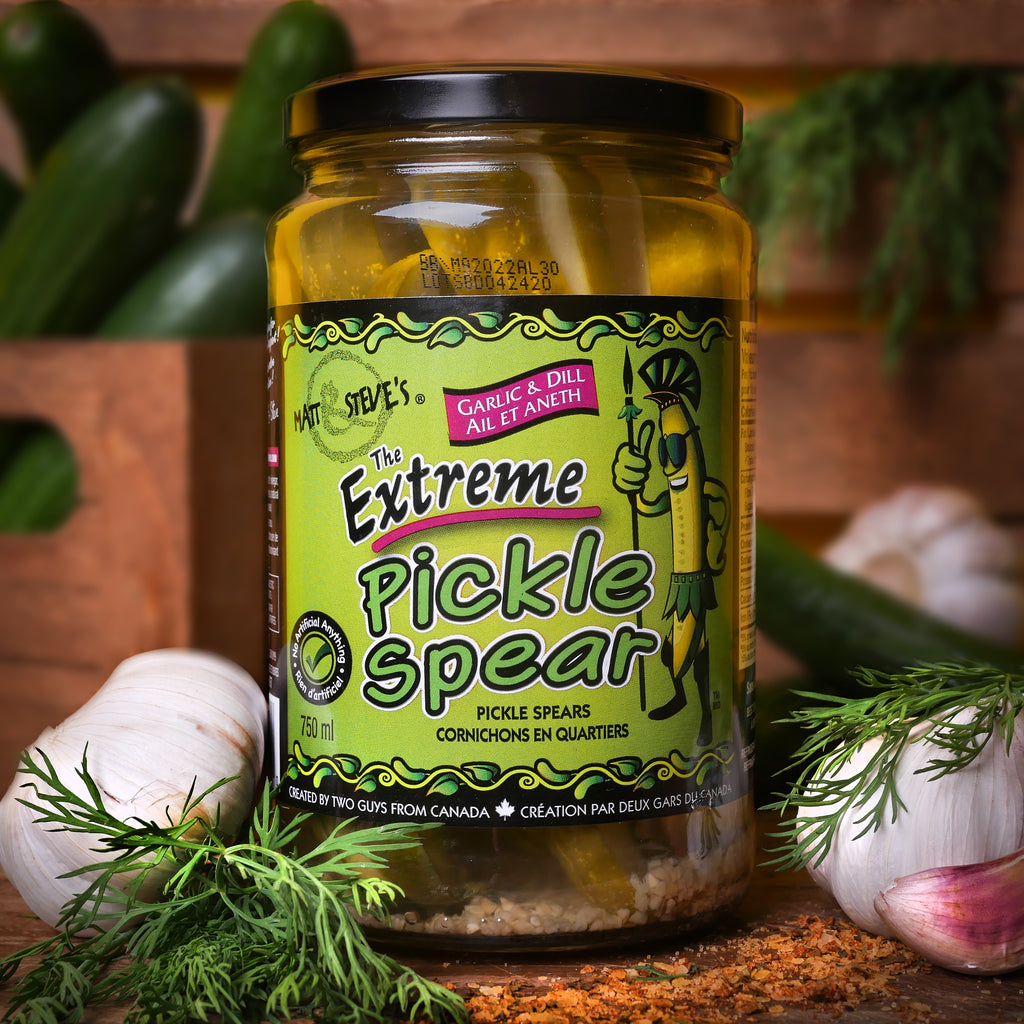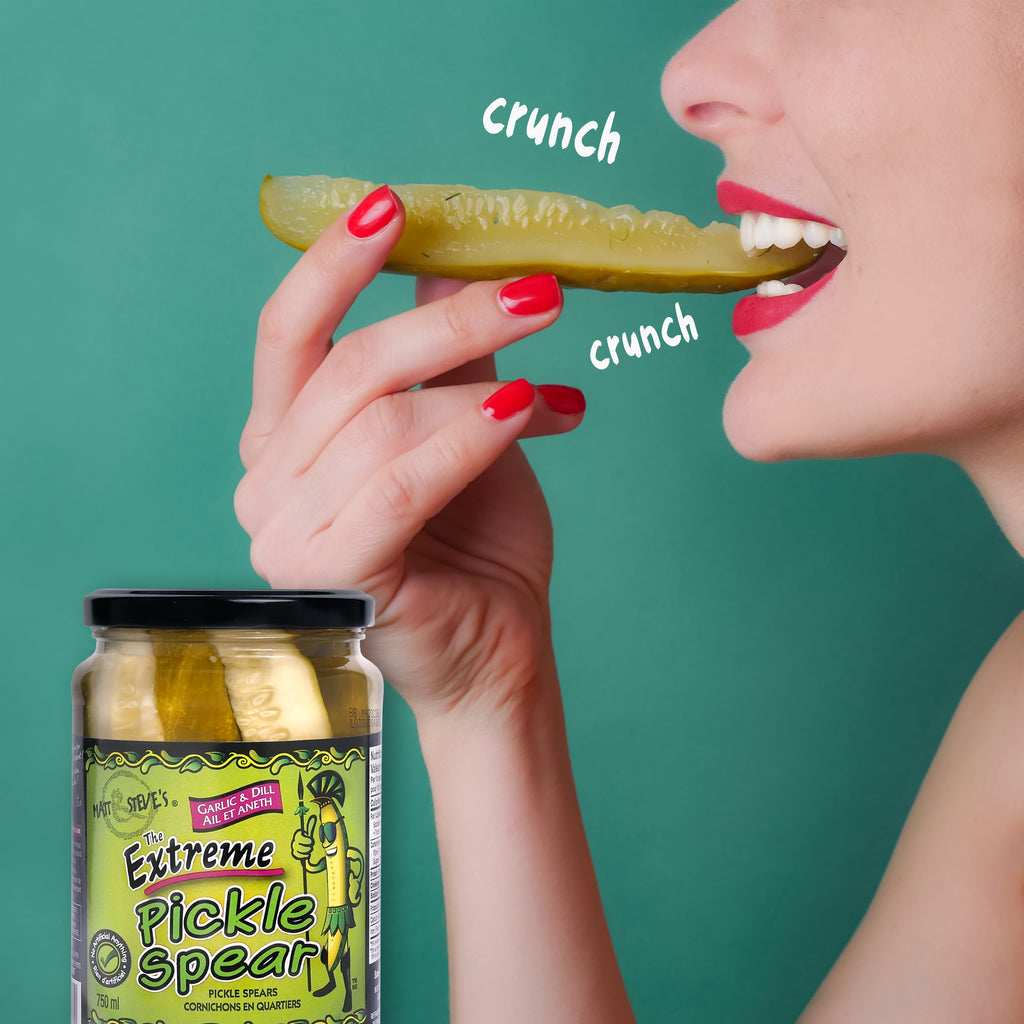 $18.00
$0.00
The Extreme Pickle Spear - Garlic & Dill Pickle [750 ML] (3 pack)
NEW!!!   Our new pickled Spears are now available with that same big crunch and bold flavour that all Matt and Steve's products offer.  Made in Canada, great for snacking right out of the jar or using as a side to your favourite dish! Guaranteed to light up your senses.  
Available in a 3 Pack, 6 Pack or 9 Pack.
INGREDIENTS: Cucumbers, water, vinegar, salt, dill, garlic, calcium chloride (a natural mineral that enhances crispness) 
Awesome
Best freaking pickles ever. My only issue is that the pickles disappear quickly. WAY TO QUICKLY. Whenever I open a jar, they disappear that day.
Love Matt & Steve's products!
"Extremely great stuff"
This order was for my step son's bday. He was sad not finding your products locally. Now he's really happy!
Great Pickle Spears
Great pickles. Love them.