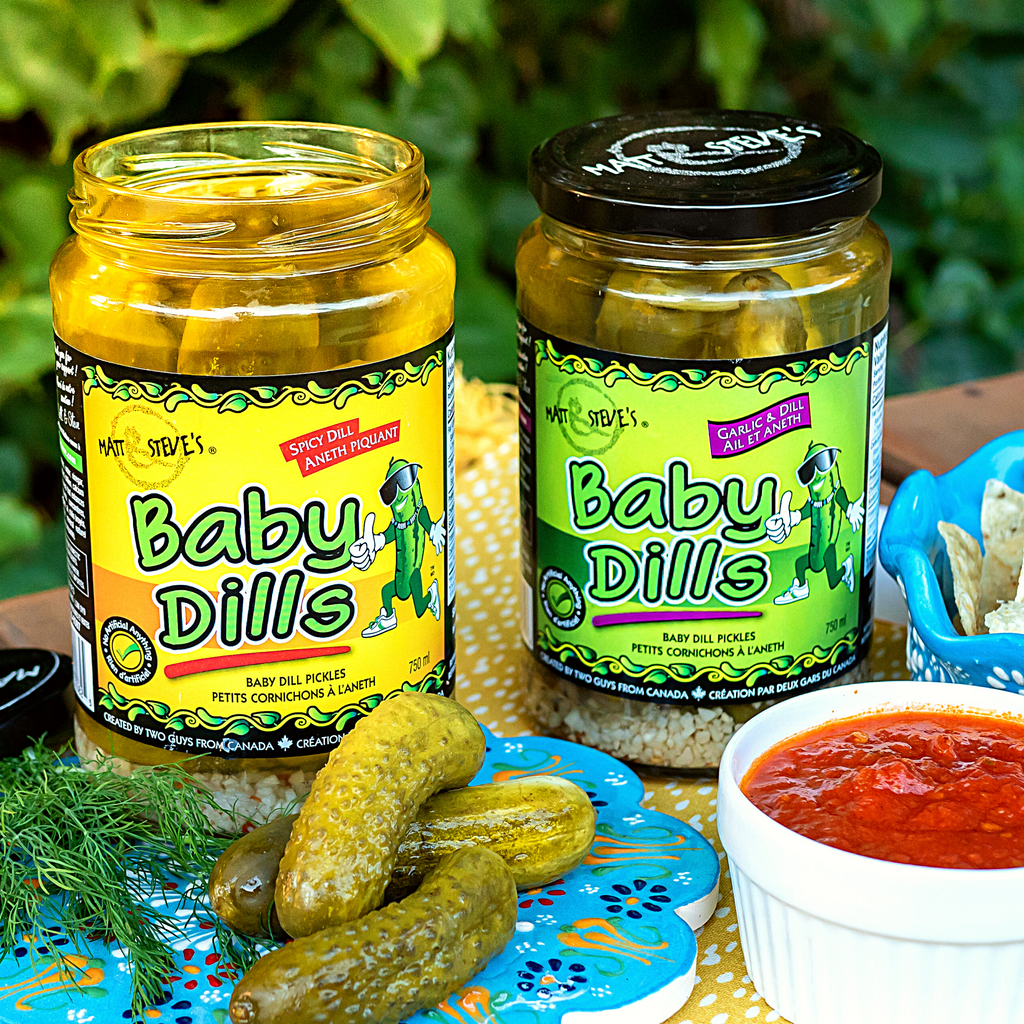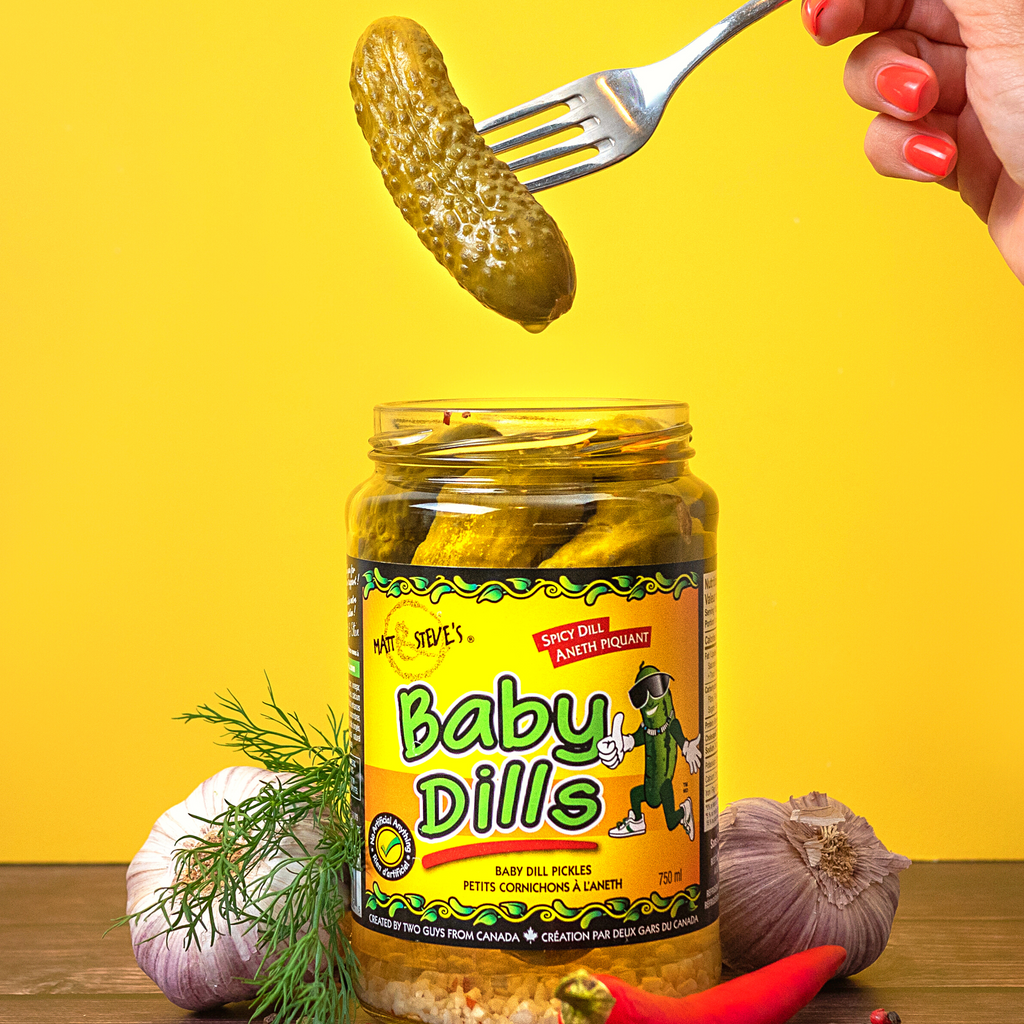 $18.00
$0.00
Matt & Steve's Baby Dills - Spicy Dill 3x750 ml
NEW!!! Matt & Steve's Baby Dills are now available with that same big crunch and bold flavour that all Matt and Steve's products offer.  Made in Canada, great for snacking right out of the jar or using as a side to your favourite dish!  Guaranteed to light up your senses.  
Available in a 3 Pack, 
INGREDIENTS: Cucumbers, water, vinegar, salt, garlic, crushed chilies, calcium chloride (a natural mineral that enhances crispness) 
Baby dills
They are really crisp and good... wish the jars could be filled a bit more, when you add the brine they float and plenty of space below.. but otherwise then that, they were a great add on to my caesars ..
Caesar pleasures
Love your product I buy it all the time at local grocery stores is a little lighter on the wallet when you order direct though keep up the good work !!!!!!