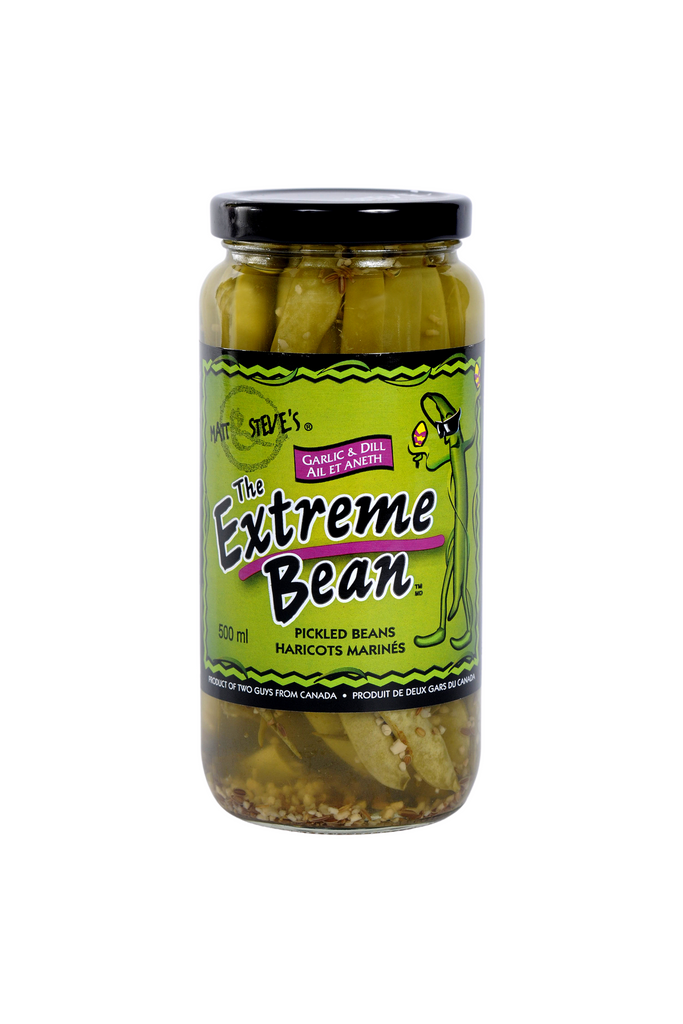 $21.00
$0.00
The Extreme Bean - Garlic & Dill [500 ML] (3 pack)
We have raised the addiction level to new heights! The Extreme Bean Garlic & Dill has the same big crunch you have come to expect from The original Extreme Bean with a rush of mouthwatering Dill flavor.
Available in a 3 Pack, 6 Pack or 9 Pack.

INGREDIENTS:  Beans, Water, Vinegar, Salt, Dill, Garlic.
Excellent
Have had them before love them and the asparagus
For me better than the spicy
Glad I Grabbed These!
It's *bean* an amazing time since I've opened this jar and started picking one bean out at a time and eating them in two bites (or one)! Delicious, plus everyone else is afraid to try them so more for me! :D
Very good! Crunchy and tasty!
The Extreme Bean - Garlic & Dill [500 ML] (3 pack)
Dill & Garlic
They are delicious. Love them!!